Sign Up to Volunteer at the 2021 Saint Vincent Parish Festival
The Saint Vincent Parish Festival will be held Saturday and Sunday, July 24 (5 to 9 P.M.) and 25 (noon to 8 P.M.) at the Saint Vincent Grove. There will be food, games, and entertainment. Saturday evening will feature vendors, various food truck options starting at 5 P.M.   Sunday will also feature our annual car show, starting at noon through 8PM.  To Volunteer, click on the Sign up Genius button below, or contact Ms. Sharon A. Bogusz 724-539-8629 ext. 22 or email: sharon.bogusz@stvincent.edu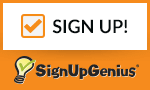 Join us live online with Zoom on Tuesday evenings in the comfort of your own home with audio and video using a computer, laptop, tablet, or smartphone OR with audio only using a telephone.  If you need help, we have tech-savvy volunteers who can walk you through connecting with Zoom. Sharing Christ is the third course in the ChristLife series and focuses on personal or friendship evangelization, sharing our relationship with Jesus in our daily encounters with people. The course helps to develop an attitude of the heart that moves us to be open to share the Good News we have experienced anytime and anywhere.
Session topics are: 1. Called to Share Christ,  2. Befriending Others, 3. Sharing Your Story, 4. The Power to Share Christ, 5. Presenting the Good News, 6. Inviting Others to Meet Jesus, 7. (Retreat) Put Out into the Deep for a Catch
You may register at https://forms.gle/NDQqZkySLMMLG1KFA
For more info, follow this link: https://youtu.be/-ulDJwnKFbc or contact Kristina Davies at kristina.davies@stvincent.edu or724-539-8629 x 19.
Discovering Christ Fall 2020
Have you ever wondered "What is the meaning of my life"? Join us in the Saint Vincent Parish Grove for Discovering Christ – a seven-week experience on Tuesdays from 6 – 9 p.m., September 15 to October 27, with a life changing retreat on Saturday, October 17 from 8:30 a.m. – 3:30 p.m.
Enjoy delicious dinners and listen to enlightening teachings.  Following each dinner and presentation, join fellow seekers in discussion to explore the meaning of life and the identity of Jesus Christ.
The dinner and program are offered at no charge but seating is limited, so registration is required. You may register online at https://forms.gle/8rZBt8QvaM6KGW8f7